Products
---
Adjustatense
Adjustatense tension units are perfect for precise tension requirements where electrical power is unavailable or undesired.
The units are available in several tension ranges:
10g to 50g
20g to 100g
60g to 300g
100g to 600g
200g to 750g
300g to 1000g
Also available are 1250g, 1800g, and 2000g units (non-stock)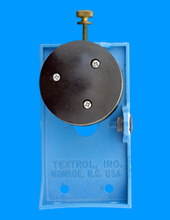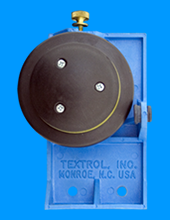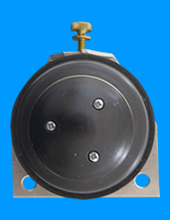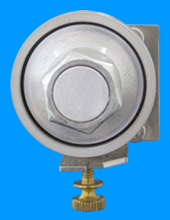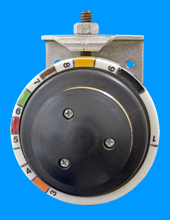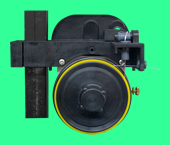 Being a permanent magnet device, the tension is applied by an internal magnetic field which will not deteriorate due to wear, time, tension, or heat. (NOTE: Exposure to any high external magnetic fields can affect the unit's calibration.)
The actual tension is set by manually rotating the unit housing, then locking it in place with the locking shoe mechanism. Each unit is computer calibrated and has a permanent color code or numeric identification scale installed on the housing which allows for fast and accurate tension adjustment and repeatability unit to unit.
Both large and small durable elastic molded plastic yarn carriers are available that gently grip the strand material without damage, scuffing or fraying the strand. Chrome plated steel and plated aluminum carriers (1.25" pitch diameter only) are available as well. NOTE: 270 degrees of contact on the carrier is required for accurate tension output and to prevent any chance of slippage of the strand in the carrier.
Standard mounting brackets for Volkman, Verdol, Hamel and Cobbel cablers are available as well as many other standard or custom brackets too! Pretension assemblies and eyelet/pigtail guides can be added to produce a complete custom package to fit your tensioning needs.